Please Be Aware of Scams
It has come to our attention that some people are being scammed by other individuals. G&L Southern Bred Labradors never sells a puppy through email or text only. We always SPEAK to you through multiple calls or visits. We get to know our potential buyers, so if you haven't spoken to us, then it's probably a scam. Please research your breeders.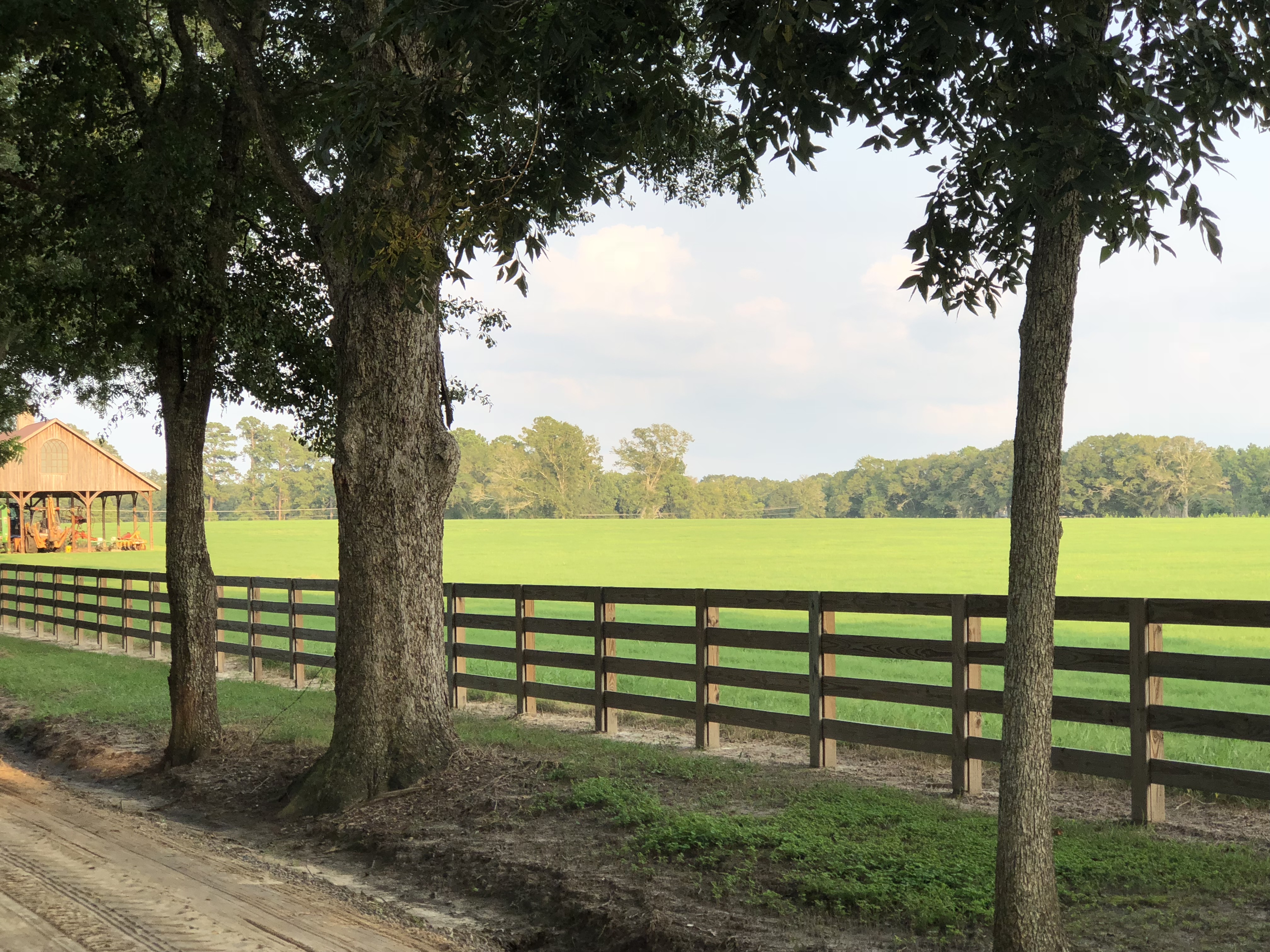 Our mission is to advance the study, breeding, exhibiting, running and maintenance of purebred dogs.
G&L Southern Bred Labradors
Welcome to G&L Southern Bred Labradors where our goal is to produce healthy Labrador Retrievers with fun, happy and well adjusted temperaments. Our goal is for your puppy to become a loving member of your family, giving you joy, love and companionship for many years.
All of our puppies are raised lovingly by our family and are socialized extensively by both adults and children from the day they are born. Because we consider these puppies part of our family, we are committed to each one throughout its life. When you take one of our pups into your home, you become part of our family. We will always be available to answer questions and help in any way we can.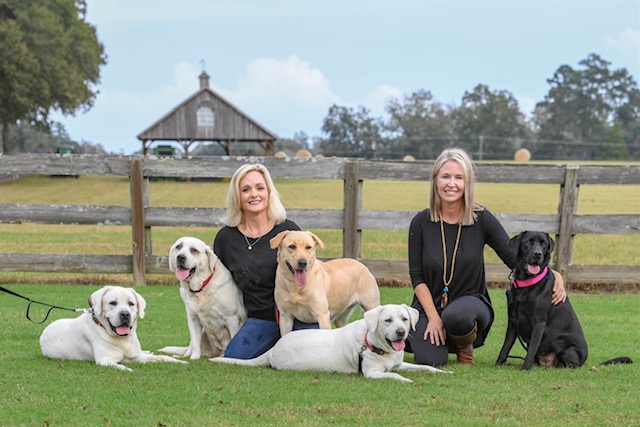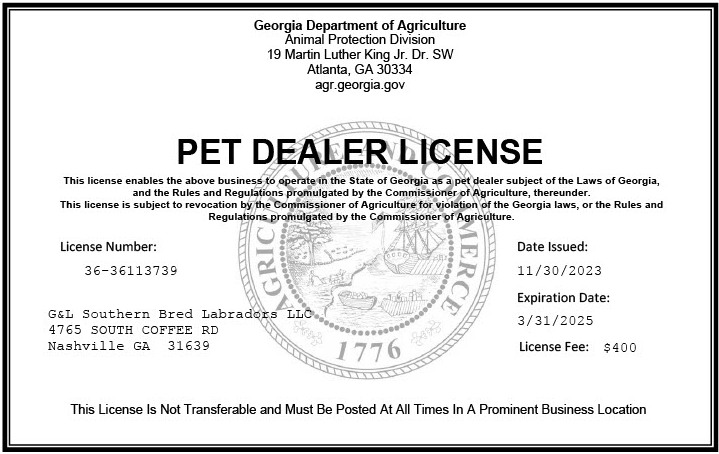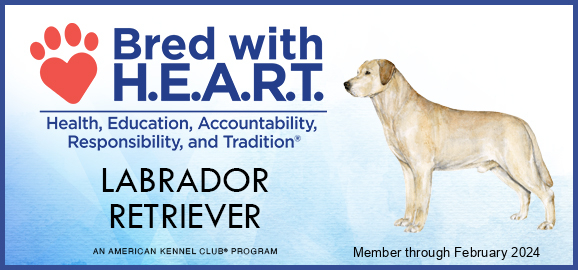 We are a family that strongly believes:
- AKC MISSION STATEMENT and CORE VALUES.
- Against puppy mills and gladly support U.A.P.A. United against puppy mills organization.
- Those who treat dogs in a negligent or cruel manner should be held accountable.
- The most effective way to ensure dogs are placed in safe, loving environments is to support responsible breeders.
All of our dogs are tested for PRCA and EIC. We are clear on all our males and females. All hips and elbows are certified by the OFA at a level of good or excellent.